Obstetrics and Gynaecology ​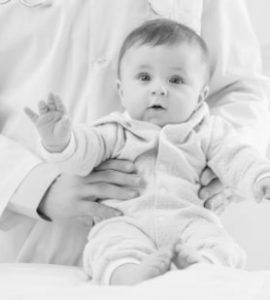 Pregnancies which were easy with previous life style and age of marriage ,has become complicated and difficult because there is delay in age of marriage ,obesity in both men and women ,PCOD common in one in 4 women is the comment cause of anovulation in women and commonest cause of infertility of our women . Smoking.,obesity ,and life style has been the major concern for men .
This not alone produced life style diseases but also Infertility .
But what ever the issue may be staring from Azoospermia ,oligozoospermia ,teratospermia in men..we have solutions and treatment for all.
For women obesity is treated and targeted first. Then all their harmonal problems are targeted and treated ..By treating this ,most of the women become pregnant .If not we treat them with all modern Infertility techniques like IUI ,IVF ,ICSI and so on.
MRS Hospital Have All Procedures in Obstetrics and Gynaecology
Featured Service
Infertility & Paediatric care
in the following areas
do you have any following symptoms?
Bleeding between periods
Changes in your period cycle
Bleeding after menopause
Vaginal discharge with unpleasant odour
Sores/lumps in genital area
Frequent urination
Severe bloating
Unable to conceive
Abnormal vaginal bleeding
Missed periods
Increased vaginal discharge
Itching/swelling/redness of vagina
Painful sexual intercourse
Burning during urination
Pelvic pressure or pain

if so please get Doctor appointment
கீழ்கண்ட சிக்கல்கள் உங்களுக்கு இருக்கிறதா?
அதிகமான உதிரப்போக்கு
மாத விடாய் நாட்கள் மாறியிருக்கிறது இல்லை அதிக நாட்கள் உதிரம் போகிறது .
மாத விடாய் நின்றவர்களுக்ககு மீண்டும் உதிர போக்கு
வெள்ளை படுதல் அதிகமாகவும் ,துர்நாற்றம்மும் வீசுகிறது
தூரம் ஆகும் இடத்தில் புண் இல்லையேல் கட்டி
அடிக்கடி சிறுநீர் வருதல் ,
சிறுநீர் போனாலும் முழுமையாக போகத்ததுபோல் தோன்றல்
வயிறு ஊதி இருபது போல் தோற்றம் .
வெள்ள படுதல் அதிகம் மேலும் வேறு நிறத்திலும் கலந்து வெள்ளை படுதல்
அதிக உதிரப் போக்கு
மாத தூரம் தள்ளி போகுதல்
மாத தூரம் போகும்
இடத்தில் பிப்பு ,வீக்கம் ,சிவந்து இருப்பது
கணவருடன் சேர்த்து இருப்பதில் கஷ்டம்
சிறுநீர் கழிப்பதில் வலி மற்றும் எரிச்சல்
அடி வயிறு வலி மற்றும் வீக்கம்.